Frequently asked questions
Should I do CBT&A (Logbook) or VORT?
---
There is no definite answer that we can come up with as choosing the method can be dependent on many factors including and not limited to: finance, time, current confidence/competency levels, amount of lessons required, past license/training history, experience levels etc.
Though to help you out we have created a table that can assist you to make a decision.
---
How long will it take me to learn to drive?
---
It can take as little as 2 weeks to few months; depending upon your ability to learn things, confidence and current competency level.
---
How many lessons do I need to be a competent driver?
---
There is not one line answer that we can come up with for every driver. In VORT, student may need as minimum as 1 lesson to as many as they need to feel confident and competent before appearing for a VORT. For CBT&A, if you are very confident and experienced then you may need as little as 12 sessions to 20 sessions and a final drive.
---
Does it matter where the driving school is located?
---
We usually teach students around 20-25 KMs radius from Adelaide CBD.
---
Which routes are taken during driving lessons?
---
We design routes based on your requirement and future training required. The lessons can start and finish at a location convenient to you depending upon the booking availability.
---
Should I learn in an Automatic car only?
---
It's a very personal preference and DPTI does not have a distinguish license categories in SA. That means you achieve exactly same license using an auto or a manual car. Though we only have an automatic cars. For many reasons an automatic vehicle is a more popular purchase, mostly due to driver comfort and ease of movement through urban and city driving environments. An automatic car is much easier to drive and you may not need as many driving sessions.
---
What type of car are available in Adelaide School of Driving?
---
Kia Sportage Auto
Toyota Camry Auto
Toyota Corolla Auto
---
When should I get driving lessons?
---
You should ideally book your lessons as soon as you get your learner's permit. Lessons are most effective when you are new to driving.
---
What times are offered for driving lessons?
---
7 days a week. From as early as 7 AM to 7 PM. We also offer long late night lessons if needed as a special arrangement. There may be a surcharge applicable for special bookings, late nights, public holidays and or remote locations.
---
Are these cars protected by insurance?
---
Yes. All of our vehicles are covered with fully comprehensive insurance covering all drivers of all ages with legal learners permit.
---
Will my instructor record the hours in my logbook?
---
Yes. You should request this as soon as the lesson is finished.
---
Will my instructor sign CBT&A tasks?
---
Not all Instructors are authorized to sign CBT&A tasks. The instructor in question must be Authorized Examiner for CBT&A.
---
How long do lessons go for?
---
60 min or 90 min. We also offer 2-5 Hr lesson but it is only available on special request.
---
How long VORT goes?
---
If everything is progressing as needed during the test then it can go for as little as 45 min to 60 min depending upon the traffic conditions.
---
How long CBT&A final drive goes for?
---
CBT&A final drive's primary assessment is supposed to go for minimum 25 min. If you fail in Primary Assessment then you will be offered Secondary Assessment.
---
What are the lessons charges?
---
See BOOK ONLINE section or LESSONS section for detailed information.
---
What are the rules for steering?
---
There are two correct methods of steering a vehicle, which are known as the pull-push method or the hand-over-hand method. A Motor Driving Instructor should assist you in determining which method is the most suitable for you.
---
How can I use Pull Push Steering Technique?
---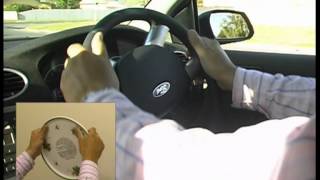 ---
How can I use Hand Over Hand Steering Technique?
---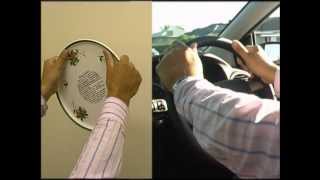 ---
HOW MANY METHODS ARE AVAILABLE IN SA TO GET CERTFICATE OF COMPETANCY/LICENSE?
---
In South Australia, there are two ways to obtain your Driver's License, the 'Competency Based Training & Assessment' (Log Book) System or CBT&A and the 'Practical Vehicle On Road Test' or VORT System.
---
---